Sell Scrap Metal in Bury, Manchester With Best Scrap Metal Prices Near You
Autosave have been successfully trading in all grade of scrap metal for over 15 years and have built up a fantastic customer base of both commercial and domestic customers from around the country.
We by all grades of scrap metal at very competitive prices no matter how big or small the quantity.
We trade with many end users of various grades of scrap metal to help ensure the prices we pay you are a competitive as possible.
Our well trained metal buyers are here to provide a friendly knowledgeable service to help make your scrap metal transaction as easy as possible.
We are conveniently located just off the M66 motorway Junc 2, and within 5 minutes of bury town centre.
Please call 0161 761 6481 for any price enquires.
CALL US ON 0161 761 6481
CONTACT US TODAY
Please contact us regarding anything you need and we'll respond ASAP.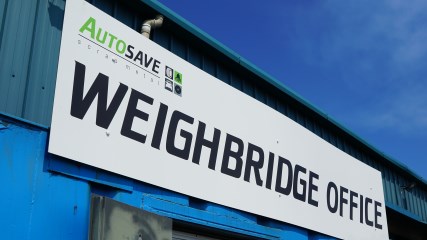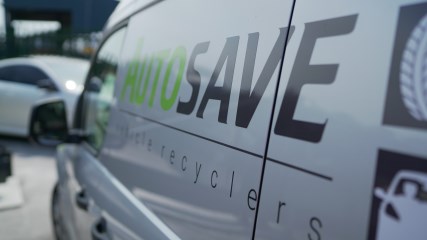 Where to Weigh Scrap In Bury
Autosave are a scrap metal yard in Bury that has been established for over 30 years and is a ideal place for people to weigh their scrap metal and get an instant valuation. We offer the best prices for scrap metal in Bury and surrounding areas such as Bolton, Rochdale, Prestwich and Whitefield. The service we offer is fast, friendly and efficient.
Types of Scrap Metal We Buy
We buy all types of ferrous and non-ferrous metal for the best possible price in Bury. Autosave supply many end users of scrap metal in countries all over the world such as refinery's and manufacturing facilities , this intern helps ensure the prices we pay you are as high as possible.
Products we buy are: Bright copper wire, scrap copper tube, new copper tube, braziery copper (copper pipes with brass fixings still attached), brass fixings, brass taps, mixed brass, non-ferrous swarf and turnings, stainless steel sinks, stainless steel pipe, aluminium, aluminium wheels, scrap lead, lead acid batteries. Plus many more grades.
We are very competitive buyers of all grades of automotive scrap metal including Vehicle loom, Alloy wheels, Catalytic converters, irony aluminium, scrap engines, vehicle shells, complete cars, scrap cars.
Who We Sell To
Over the last 30 years Autosave has developed a trusted name in the recycling industry bridging relationships with customers all over the world.
We continually supply end users of our products including aluminium, steel, copper, lead, lead batteries and plastic.
If you are interested in the products we sell please email jake@autosavltd.co.uk.
Who We Buy From
Autosave buy scrap metal from a vast range of local businessmen, tradesmen, general public, private sectors, and government bodies.
We buy off many automotive business's such as vehicle breakers, local garages, main dealer's and remanufacturers.
Scrap metal collection and free skip service near you
We offer a scrap metal collection service near you which is ideal if you have large volumes of scrap metal and have no way of transporting it but still want the best possible price. We can provide skips of various sizes free of charge for all grades of scrap metal.
For more information on this service please contact us on 0161 696 5223 or email jake@autosaveltd.co.uk.
What do I need to bring with me to sell scrap metal?
In order to sell your scrap metal to Autosave you need to provide 3 things which are a valid photo driving licence, proof of address dated less than 3 months if using a passport , and of course, the scrap metal you wish to sell. These are fully required due to the Scrap Metal Dealers Act 2013 and we can't process and buy your scrap metal without them.
Valid Photo ID: UK Photo Driving Licence | UK Passport | EEA Passport | EU National ID Card
Proof Of Address: Bank Statement | Mortgage Statement | Council Rent Book/Benefit Book | HMRC Correspondence | Utility Bill (not mobile phone) | TV Licence | Council Tax Letter | Credit / Debit Card Statement
Why use Autosave?
Autosave makes it very easy for you to sell your scrap metal in the Bury area and we offer...
The best competitive prices for scrap metal.
Instant or Same day payment when you scrap the metal with us before 4pm.
Accurate Weighbridge for small or large quantities of scrap metal in your car, van, truck or trailer.
Delivery or Collection
Friendly staff providing excellent service.
Fully SMDA 2013 Compliant.
Autosave's Scrap Metal department is here to buy your scrap metal now and in the future and we'll work hard to give you the best possible prices on copper, lead, stainless steel and aluminium and hopefully be your scrap metal scrap yard of choice in the Manchester and Bury area.
CALL US ON 0161 761 6481
CONTACT US TODAY